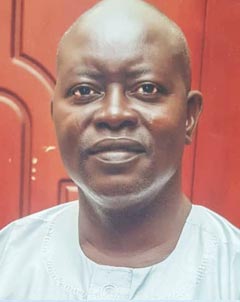 Mr Oladoyin Waheed Kolawole
Mr Oladoyin Waheed Kolawole is a Director at Ladoyin Petroleum Nigeria Ltd.
He has served as the Vice Coordinator of Product Allocation Committee during the era Dele Akinmusuti leadership 2nd term.
He has equally served as bridging Coordinator at Warri and Lagos respectively during Basorun J O Akanni 1st and 2nd regime.
He is currently the Organizing Secretary of IPMAN Ibadan Depot.